Practice.
Learn.
Succeed.
Score your best on the Ontario Secondary School Literacy Test with Litguide, the ultimate literacy platform.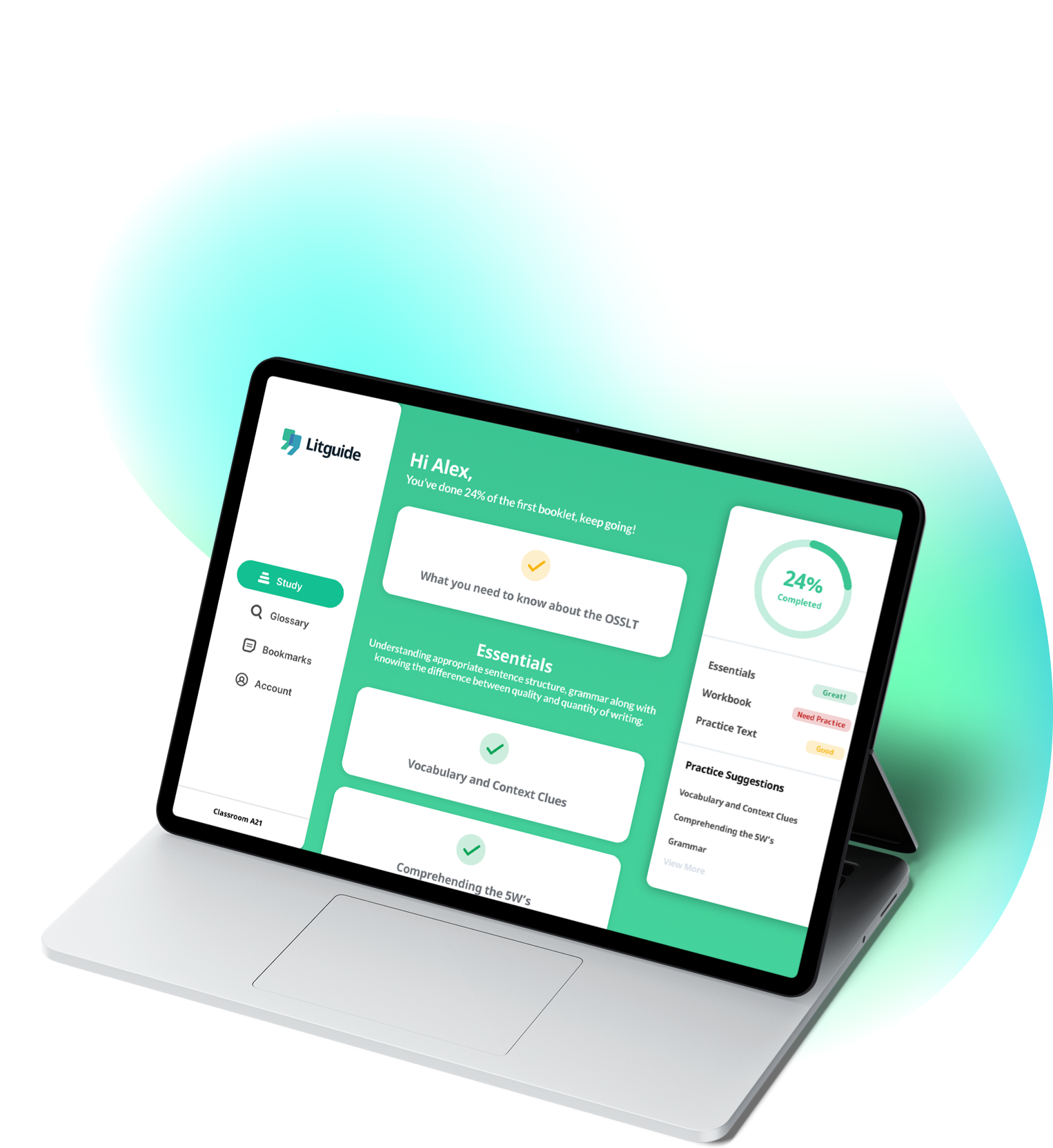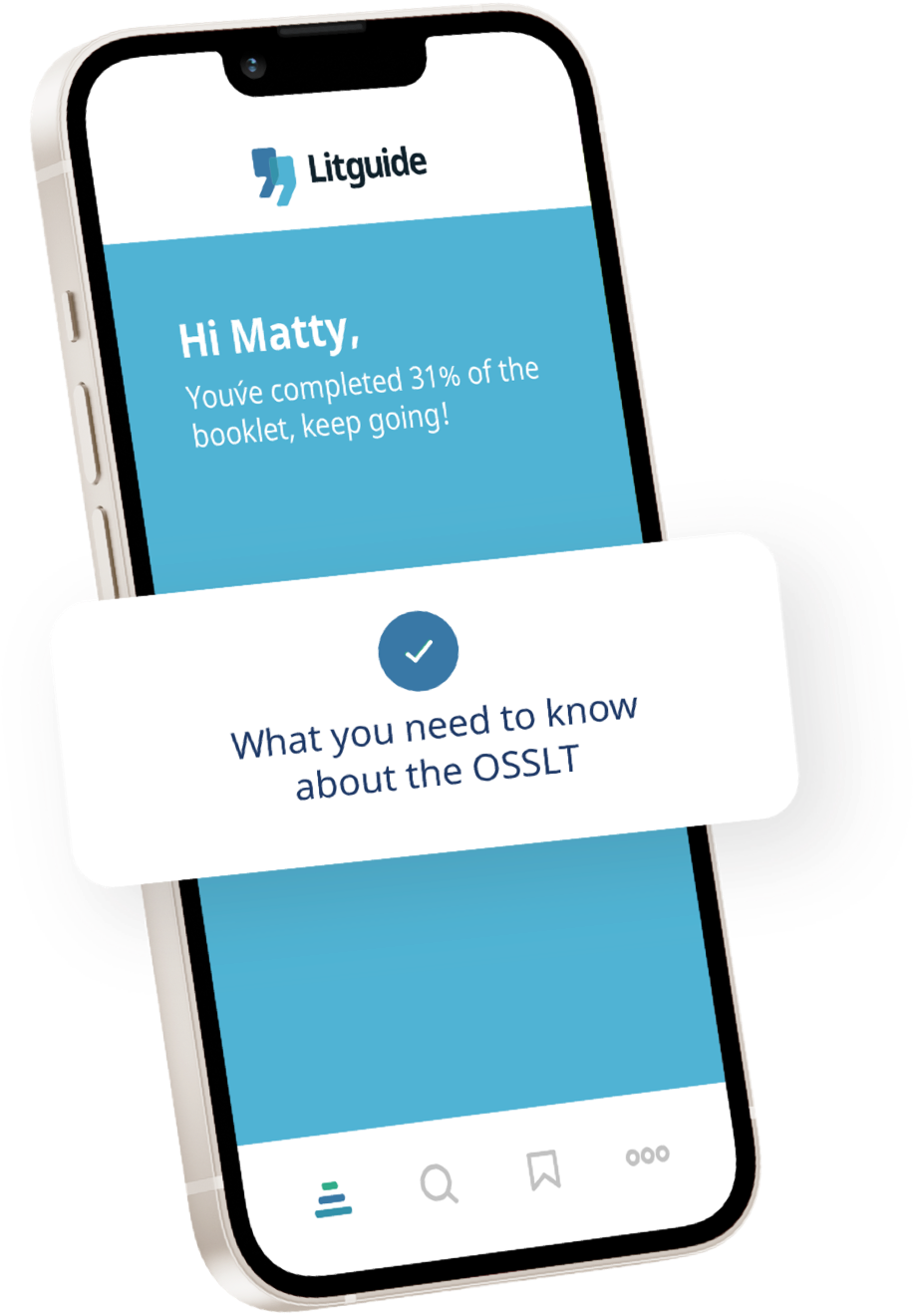 Premium content
Essentials. It covers all the fundamental literacy skills that students should have learned up until Grade 10
Workbook. It is a literacy boot camp to sharpen student's skills in each category
Exam. Finally, the exam is a rehearsal that will allow
students to experience the demands and constraints of
an actual OSSLT-style test.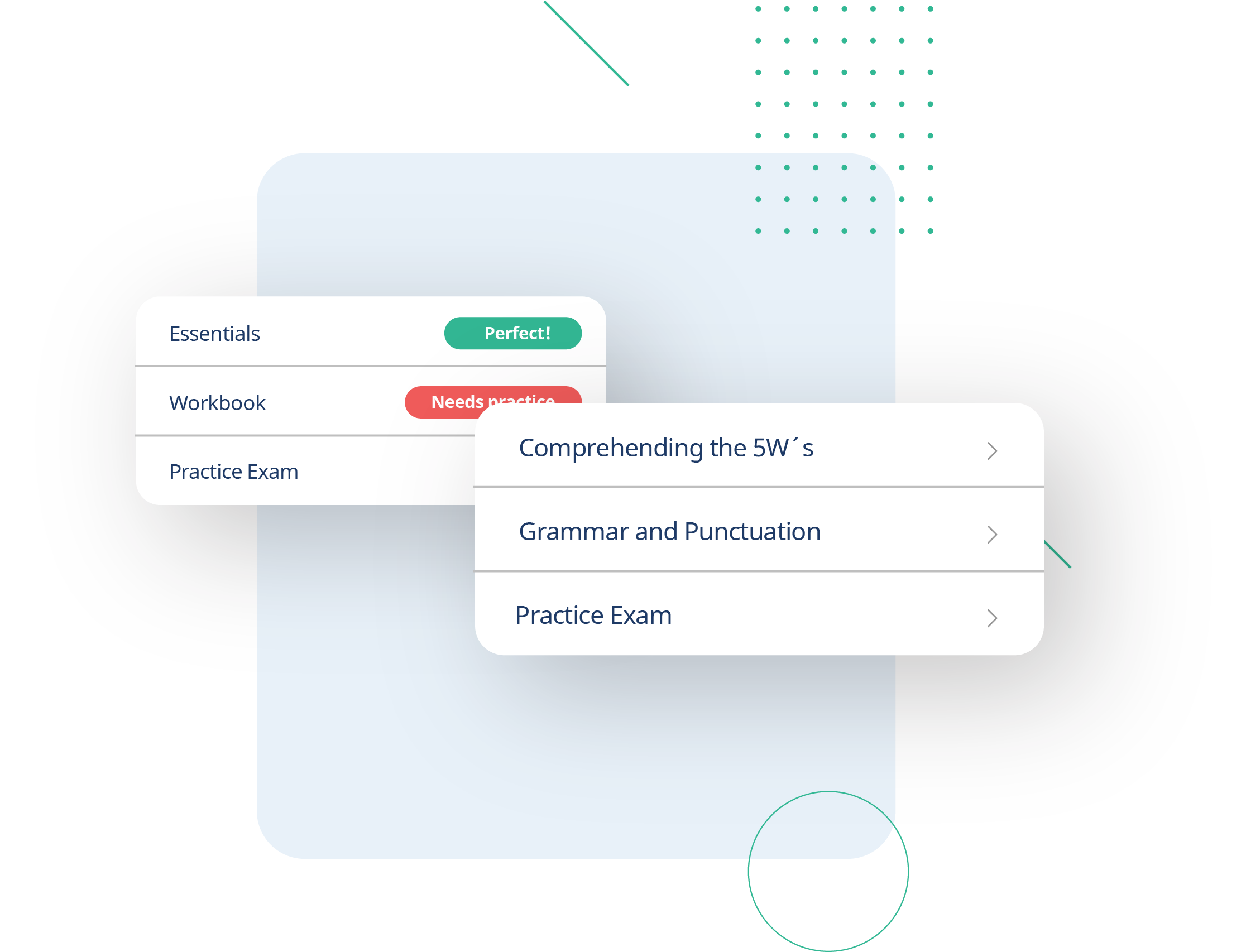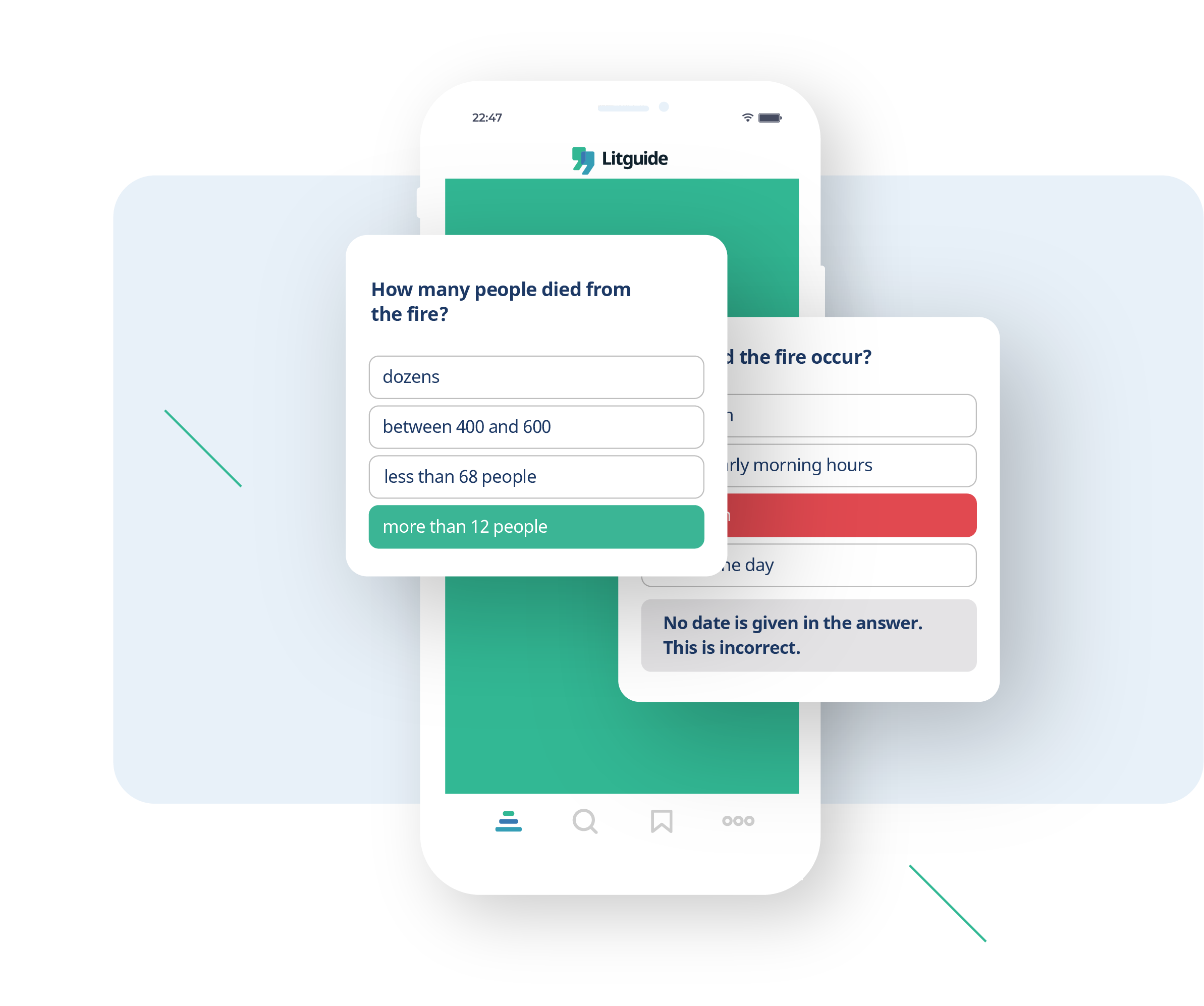 Download Now!
Available on iOS and Android