Parents Frustrated With Ontario Distance Learning Program
Parents Help Needed More Than Ever
All over Canada, parents are frustrated with the current educational system since COVID-19 hit our country. It is becoming more important for parents to support their children with online learning and find ways to keep them interested. Teachers are overwhelmed with putting all of the material online and students aren't sure of how exactly to maximize this new online learning platform. Even though parents have busy lives to worry about, spending some time with their children to discuss where they are at with their learning is crucial.
Children All Learn In Different Ways
Kids absorb information in a variety of ways. Some children are hands-on learners while others prefer to listen to someone speak. While working from home, parents need to figure out what kind of learner their child is and cater to their needs. As long as parents are helping out their kids to encourage studying and learning, it is a move in the right direction. This is as much of a change for parents as it is for children.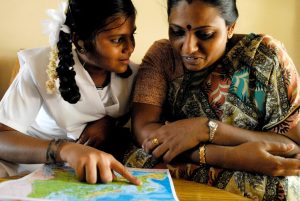 Pushing Children To Learn
Without having the chance of failing a class or having your grade drop on your report card, children are lacking the necessity to study. Unlike their teachers and parents, kids aren't thinking of the long-term consequences. This is why parents must push their child to stay focused at home and find interesting tasks that they can work on together which promotes learning.
More about frustrated parents and the distance-learning program found here:
https://www.cbc.ca/news/canada/toronto/parents-opt-out-distance-learning-1.5548215
---
---